Nox Offline Installer – Run Android Apps & Games on Windows PC/MAC Computer: Android OS is the most popular mobile operating system in the world. The major credit for this goes to the sheer number of applications and games available on Android. However, certain applications and high-end Android games are not meant to enjoy on the small screen of your smartphone. In order to get a true experience of utilizing such applications and playing the cool Android games, you require a bigger screen, and this is where the Android Emulators come into play. Android emulators provide us with a virtual Android operating system on our PC.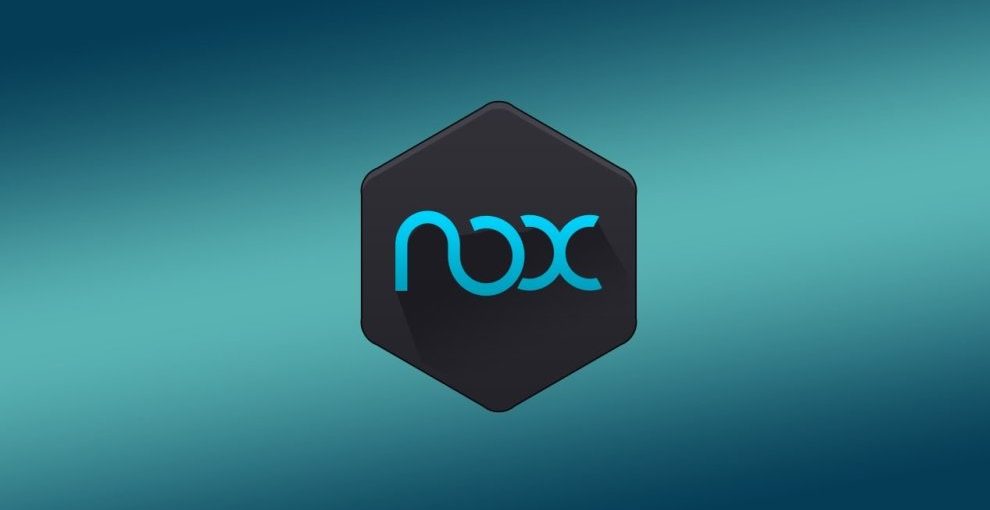 Through Android emulators, we can run Android apps and games on the big screen of our PC/Laptop. Lately, there are a lot of demands by users for certain provisions to be incorporated in the Android Emulators. In this post, we are going to talk about Nox App Player, which is a relatively new entry in the market of Android emulators. We will share with you the process to install Nox App Player on your Windows 10/8/7/8.1/XP PC/Laptop & MAC Computer through Nox Offline Installer. Also, Check Out Nox Emulator Download for Mac.
Nox Offline Installer | Features
Before we move forward to the download and installation parts, it is necessary for you to know how Nox Offline Installer is targeting the issues and the demands raised by the users of Android Emulators. For that, you must go through the amazing features of Nox Offline Installer.
Completely Free and Open Source.
Fast, Simple and Powerful.

The coolest feature of Nox is that it is completely compatible with gamepads and joysticks and hence, provides you with a better Android gaming experience.

There is, absolutely, no need of installing Play Store separately on Nox Offline Installer as it comes bundled with Play Store by default.

As compared with traditional Android emulators, Nox App Player does have better graphics and user interface.

Users can open 22 windows at once on Nox App Player to running various applications and games together. This unique feature of multitasking was never well-supported by the traditional Android emulators.

We can alter the Windows size and resolution in accordance with our requirements.

Users can allot CPU and RAM to the applications of their own will.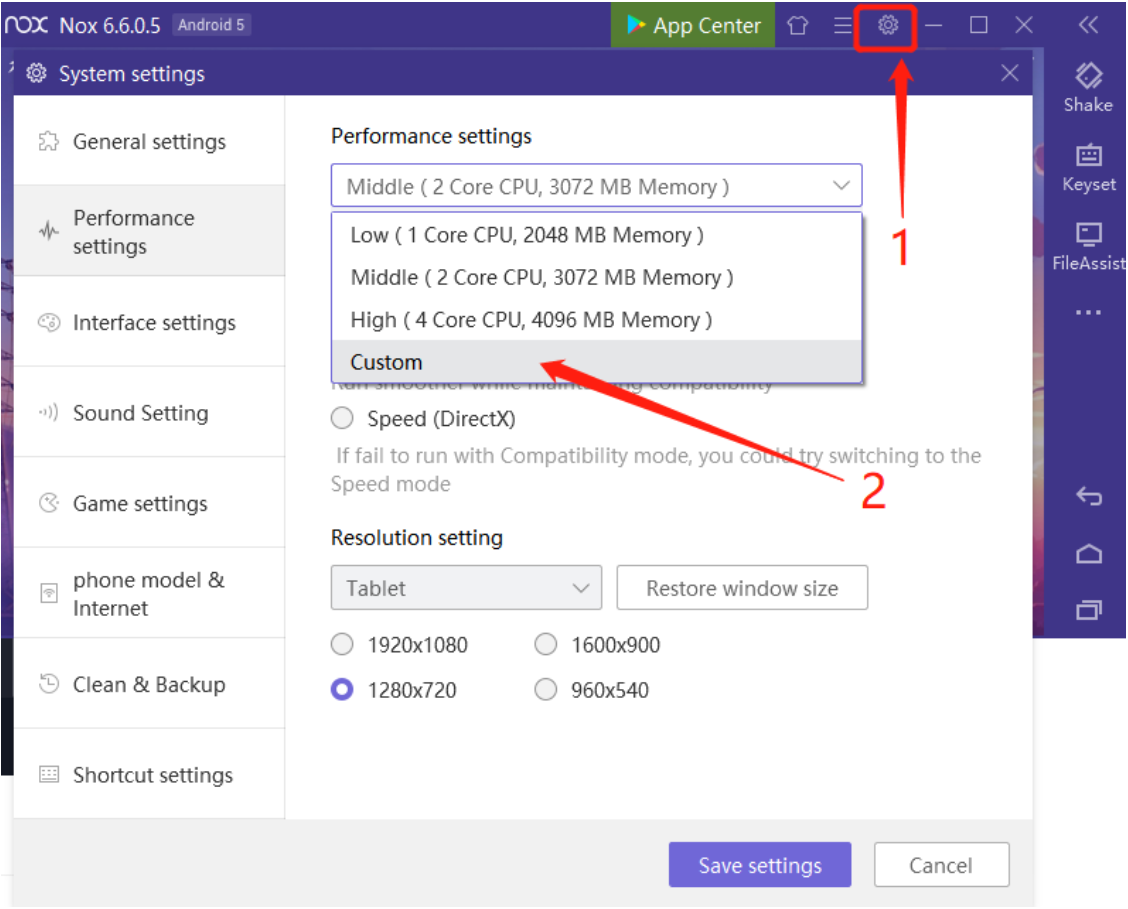 Simple and Beautiful user-interface.
Compatible with x86/AMD CPUs.
Customize Settings Easily.
Runs any Android application (Can be played Android video games on PC).
Supports Gamepad connection, and keypad control.
Provides Graphics in HD Quality.
Custom skins can be used to change look and feel.
Available for both Windows (32 bit & 64 bit) and Mac Platforms.
Along with all these features, Nox Android Emulator runs seamlessly on Windows as well as MAC. Are you interested in downloading Nox Emulator on your PC now? Following are the steps to download Nox Offline Installer on Windows 10/8/7/8.1 PC/Laptop and MAC Computer.
More technical Details of NoxPlayer Offline Installer
| | |
| --- | --- |
| App Name | Noxplayer Offline Installer |
| Offline Installer Size | 578 MB |
| Version | V7.0.5.7 |
| Category | Android Emulator |
| Developed by | Nox.limit (a Chinese tech startup) |
| OS platforms supported | Windows, Mac |
| Language | English |
| Price | Free (Open Source) |
| Downloads | 1000000+ |
Download: Nox App Player Download on PC Windows 1/10/8.1/8 & 7 Laptop.
Noxplayer System Requirements
Minimum of a dual-core Processor (Intel or AMD Manufacturers)
Minimum 2 GB RAM (for Single Instance)
Minimum of 1.5 GB Storage
Graphics Card Version OpenGL 2.0 or Above
PC Hardware Settings Requirements:
Enable VT (Virtualization Technology) from System BIOS.
Switch And Upgrade Graphics Driver.
Disable Firewall.
Disable Antivirus.
Install Nox Offline Installer on Windows 11/10/8.1/7 & Mac [STEPS]
At first, you require downloading the Nox Offline Installer file from here.
Download Nox Offline Installer
The beauty of Nox Offline Installer is that all the files required for installing Nox App Player on your PC are present in your local hard drive only, and you don't require connecting to the Internet for the installation process.

Once the Nox Offline Installer successfully downloads, please move to the download location and tap on the file to initiate the installation process.

All you require doing is to accept the terms and conditions, choose the installation location, and follow other simple on-screen instructions.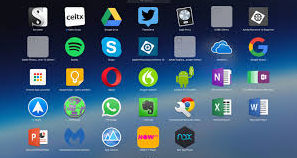 Once the installation is complete, please launch the Nox App Player Offline Installer. You can provide the details for an existing Google account, or you can create a new one as well.

That's it! Now you can enjoy your favourite Android games on the big screen of your Windows PC/MAC Computer.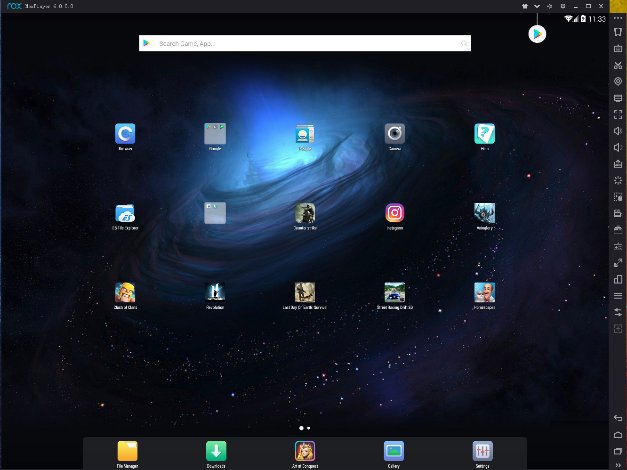 Glimpses of the Noxplayer Look and Feel – Gallery
Frequently Asked Questions
1. Is it possible to run multiple instances of the Nox emulator on a PC?
Yes, you can create multiple instances of the Nox emulator to play multiple games at the same time.
2. How to solve Google Services Error on Nox emulator?
In the toolbar, click on MulDrive. Then change the default android version. Now you have to create New Emulator in the latest android version. Log in to your Google account using the new emulator.
3. How to turn off notifications in the Nox emulator?
Go to the settings page of the Nox emulator and tap on "Sounds and Notifications". There you can see the App Notifications option. Choose the app that needs notifications to be turned off. Then block the notifications.
4. How to update the Nox emulator on PC?
To update the Nox emulator, you can use the in-built updater option in the main menu or you can uninstall the old version of the Nox player and install the new version of the application on your PC.
5. What is the latest version of Android OS available in the Nox player?
Android 7 version is available in the Nox player. You can also use the other older versions like Android 6,5 etc.
6. Can we install the Nox player on Mac PC?
Yes, you can download the Nox player for Mac setup file in .dmg format and install it on your Mac PC.
Also, check out these awesome guides to watch Movies on PC:
CyberFlix TV APK for PC (Windows & Mac).
ThopTV APK for PC (Windows & Mac).
AniKo App Download on PC (Windows & Mac).
 Nox Offline Installer (Rooted) for Windows 11/10/8.1/7
So, these were the simple steps to download and install Nox Offline Installer on Windows 10/8/7/8.1 PC/Laptop and MAC Computer. In case you get stuck anywhere during the installation process or have any questions to ask, please let us know about the same in the comments section provided below.